What is Freenom ?
무료로 Domain을 제공해주는 사이트이다 !
---
How to Use
1. Login
2. Service - Register a New Domain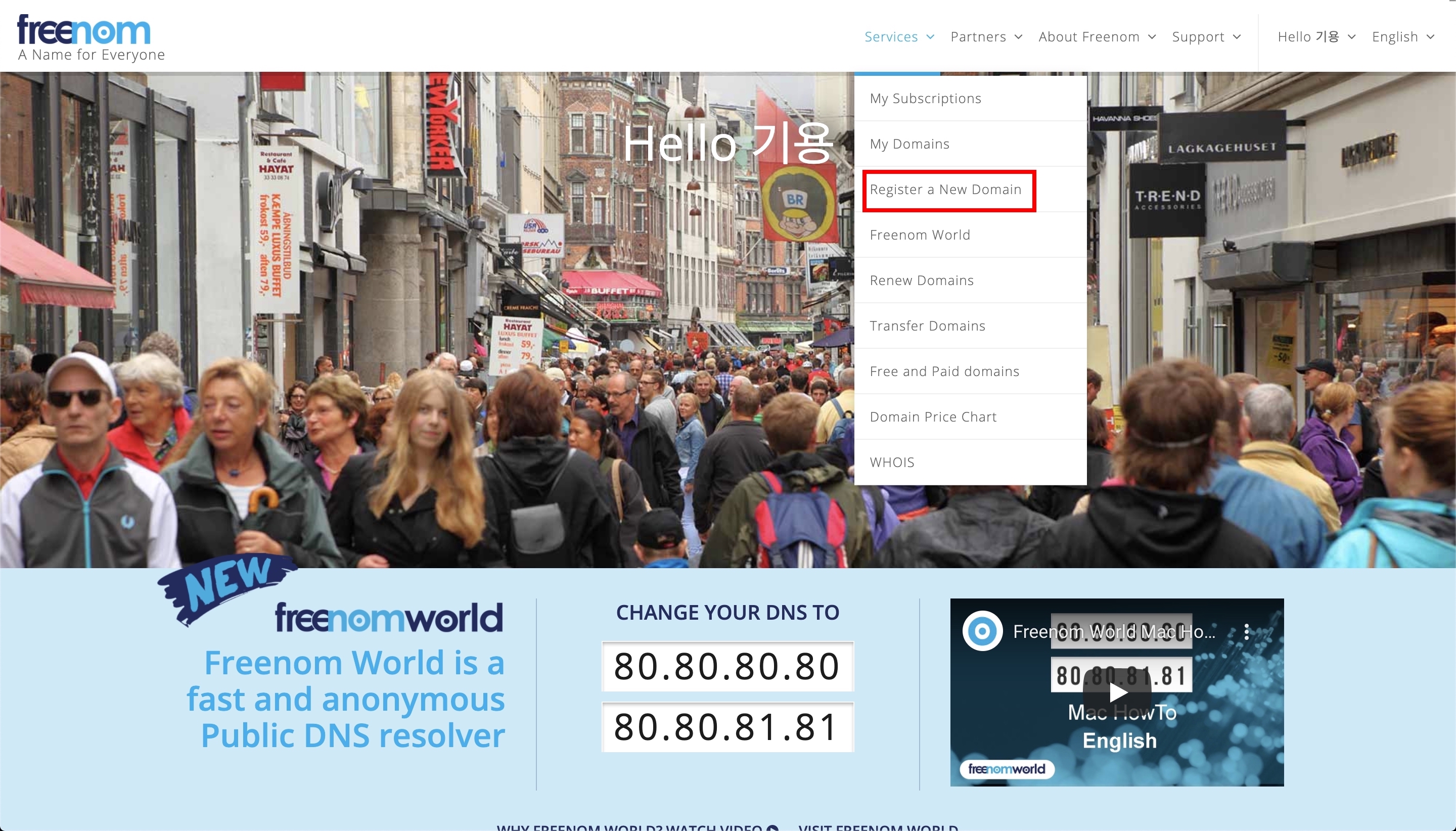 3. Search for desired domains and Click Check Out Button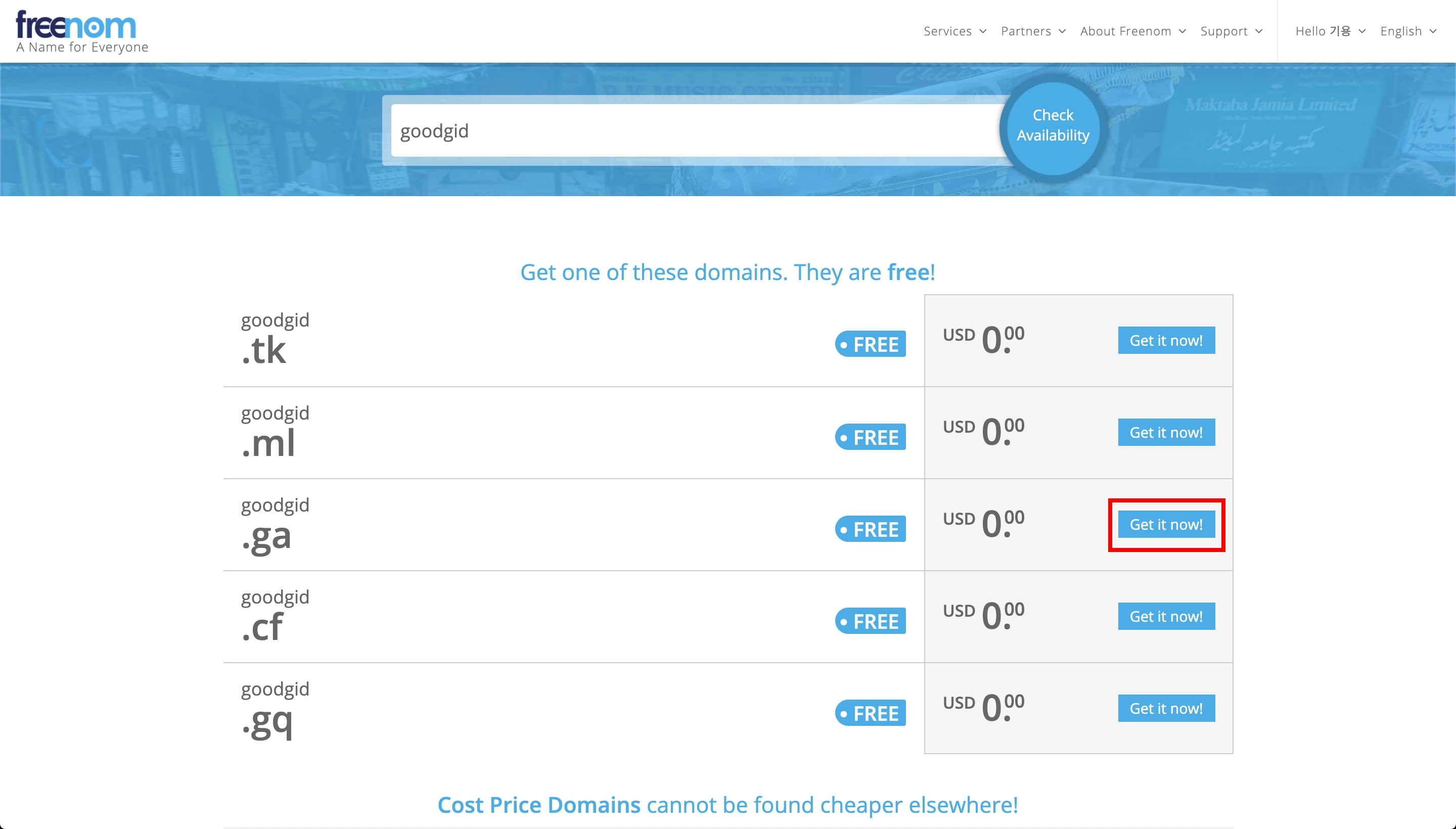 4. Use DNS Click
그리고 IP Address에는 대체할 IP입력 여기선 EC2 IP를 넣었다.
추가적으로 Period는 12개월까지 Free니까 12개월로 !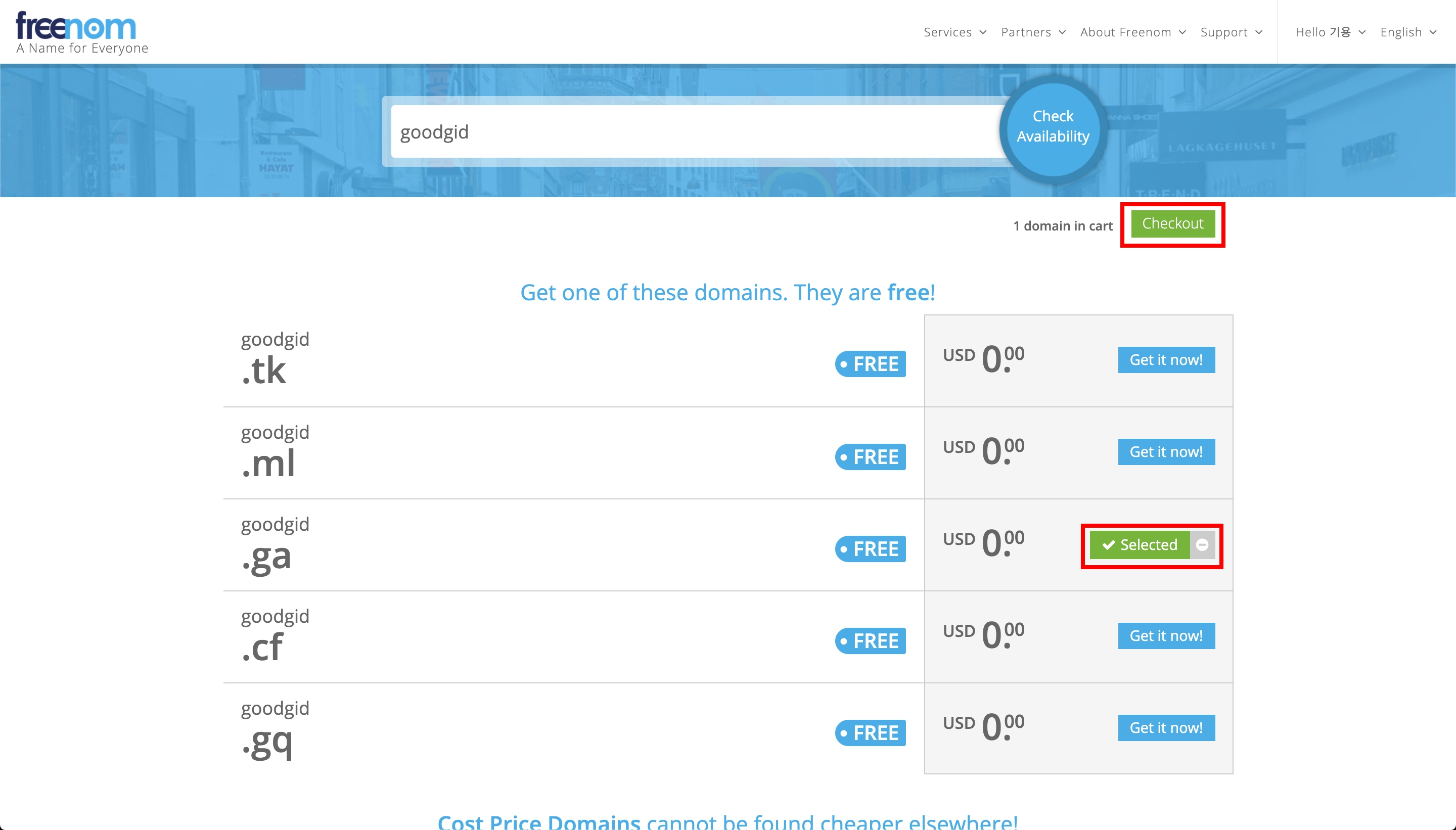 ---
Related Resource